Because we care and cater to your needs
We work tirelessly to provide the very best personally-centered care and support to all of our clients. We aim to enable you to live satisfying; independent lives while maintaining your values and identity.
We believe that everyone in our care has the fundamental right to:
• Choose the support they want
• Be regarded as an individual and given our special attention
• Be cared for by people like themselves, who are capable of understanding their needs and competent to meet those needs
• Be treated equally, and no less favourably than others
• Receive respect and understanding regarding their sexual, cultural, religious and spiritual beliefs
• Receive prompt attention in relation to all of their healthcare needs
• Be safe, feel loved and always know that someone cares
• Be informed about all important decisions that affect them, and to have a say
• Be afforded personal privacy and security for their belongings
• Have the opportunity to think independently, and make their own choices
• Complain about anything they feel is unfair or unjust, and to have that complaint listened and responded to
Our Vision
We are committed to delivering the best, safest, expert care with kindness, dignity, respect and understanding. We promote independent living, and provide a flexible and responsive service to all clients.
Get Started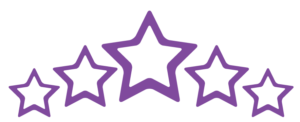 Our mission
We're on a mission to provide the best LGBTQI+ adult care. To afford everyone we serve to be supported without the fear of judgment.
Get Started
Our Guarantee
Working with our carefully selected staff, you will receive personalised support that best suits you. Our staff also receive unique LGBTQI+ specialist training.
Get Started