When we registered as a care provider with the Care Quality Commission in 2017, we realised that the independent regulator did not have a category or guidelines for LGBT service users or companies.
This signified a vital issue to us; that the LGBTQI+ community remains invisible within the care industry, something that we wanted to change.
It was at that time that we contacted the folks at the CQC to see how we could effect change and ensure LGBTQI+ service users are acknowledged and offered a choice.
Two years later we are thrilled to see that the CQC has released new guidelines on the importance of enabling people to manage their sexuality needs.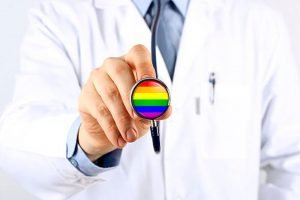 The report titled "Relationships and sexuality in adult social care services" looks at how providers can help people develop their understanding of sexuality and relationships among many other things.
Being the first company of its kind in the UK, we have come across many aspects of the care industry that we believe could be improved – particularly when it comes to working with the ageing LGBTQI+ community.
So we are thrilled the CQC are now addressing the LGBTQI+ community and their needs when in the care industry.
Please follow and like us: