At Alternative Care Services we do things a bit differently, we have to as we are the UK's first and only LGBTQI+ at-home care provider.
It is our mission to make sure all of our clients are provided the very best, discrimination-free service, as we believe dignity and respect is paramount to providing fantastic care.
Being the first company of its kind in the UK, we have come across many aspects of the care industry that we believe could be improved – particularly when it comes to working with the ageing LGBTQI+ community.
When we registered as a care provider with the Care Quality Commission, we realised that the independent regulator did not have a category for LGBT service users or companies.
This signified a vital issue to us; that the LGBTQI+ community remains invisible within the care industry, something that we believe must change.
We therefore contacted the folks at the CQC to see how we could effect change and ensure LGBTQI+ service users are acknowledged and offered a choice.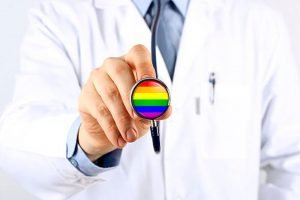 After months of discussions, the regulator agreed that its registration process needed to change and confirmed to us that it would now redevelop the entire CQC registration process!
We are thrilled to have been a catalyst of change and to have worked directly with the CQC to make sure LGBTQI+ people are no longer invisible when it comes to the industry.
It is worth noting that this is still a work in progress, and there is still much to do to, but with the help of fantastic organisations like the CQC, and its staff, we can improve services for all.
Please follow and like us: